Integrated Engineering Authorized Distributor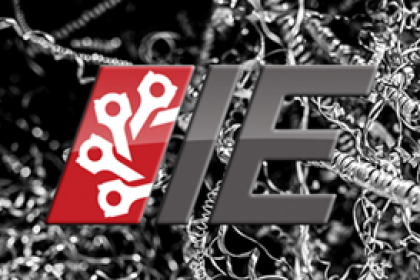 It is with great joy that we announce that Next Level Tuning is now an authorized Integrated Engineering distributor. We look forward to providing their products, as well as, introducing IE products to our region. IE is highly regraded for their race engine, manifolds, billet accessories, and much more. Please contact us today if you wish to learn more about IE and the products we offer.
IE Company Overview
Integrated Engineering is dedicated to providing high quality automotive performance products without compromising quality, or reliability. We specialize in making your car go faster for longer with highly engineered products.
Our customers have grown to expect a quality build and finish that we strive to over deliver on, not only to manufacture the best, but to ensure the final product performs as well as it was engineered.  This begins with a in-depth design process that can take months to years, and through specialized software the digital product is designed and re-imagined many times over.  From here, many products are "rapid prototyped" in a ABS plastic to check dimension, fit, and in some cases application. Many of our high-power performance products such as connecting rods, camshafts, and valve train components undergo hours of ruthless testing on our in house engine dyno.  This all ensures that our products have real world-data, for real-world results, on real-world cars.  At Integrated Engineering our commitment to bring you the highest quality performance products available with uncompromised performance truly sets us apart from the rest.
History
Integrated Engineering was founded in 2007 in Salt Lake City, Utah by Peter & David Blais.  Integrated Engineering was started as a Volkswagen / Audi high-performance engineering company specializing in Turbo charged and strong, reliable engine builds. Since then, IE has set a new standard for performance products in many areas including connecting rods, camshafts, valve train, and billet accessories. Integrated Engineering has made a mark in the enthusiast community, and continues to offer the quality and performance orientated product our customers demand.

At the heart of a true engineering firm lies some of the most unique machinery and processes you can feast your eyes on. From 3D scanning and printing to CNC manufacturing and stress testing, we are taking you behind the scenes of our engineering and manufacturing facility at Integrated Engineering.
Starting with a simple idea, our development team lays out a plan of attack for each product that we develop. Feedback from every member of our team is taken into consideration before the engineering process begins. We look into the feasibility of manufacturing, which includes looking closely into material selection and required processes. Estimated sales volume, part cost, expected retail cost, and distribution are plotted out beforehand, providing us with an idea of the amount of resources that should be allocated to each project, as well as helping determine batch sizing.
Our team of highly qualified engineers begin the designing and engineering process with use of advanced CAD software and other high-tech development tools, such as 3D scanners, thermal imaging cameras, and custom-built test apparatus'. Once the part has been designed, we can 3D print prototypes, which are used for test-fitment and, in some cases, actual use on a running engine. We take note of fitment and design, then reevaluate the solid models in the CAD software, making any modifications needed.
If the part needs testing done on an actual engine, it gets outfitted for use on our in-house engine and chassis dynos and put to the test. This is extremely important for intake manifold development, as it allows different runner lengths, diameters, and plenum volumes to be real-world tested. The data gathered from dyno testing, along with the Computational Fluid Dynamics (CFD) flow simulation software, allow us to manufacture the best performing intake manifolds in the world.
Once the design process is finalized, parts go into production. Billet machined parts are sent back to our in-house machine shop, which features an arsenal of CNC machining equipment. Whether it be a simple turned fitting or a complex surface-milled part, our machine shop is fully capable of pumping out all of the parts that we offer. Connecting rods are also finished in house on our top-of-the-line Sunnen connecting rod hone and rifle drilled with our EDM, setup specifically for the long, narrow holes required for connecting rods.
For products that require configuration and assembly after machining, we use our custom-made fixtures designed for each task, making for repeatable results. Even a task as simple as clocking a compressor housing on a turbo is done with a fixture.
Parts like our high pressure fuel pumps require break-in before packaging, which are performed on a custom-built dyno that runs the pump in the same conditions it will see installed on a car. This test rig is outfitted with pressure, speed, and flow sensors so that we can keep a close eye on each and every pump that we run.
Machined parts receive a multi-point inspection to confirm all critical tolerances. They also go through a tedious visual inspection process to make sure that no parts leave our facility with flaws. For parts such as intercoolers, we use our custom pressure testing station to pressurize them before shipping. This is to confirm that no welds leak and there are no pores in the cast end tanks.
We take as much pride in our packaging as we do with the rest of the process. By utilizing custom foam, boxes, and poly bags, we securely package each component for our shelf, then each order into its shipping box.