United Motorsport Haldex Gen 1 (MK4 R32 / MK1 TT) Software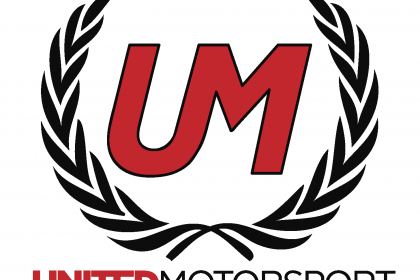 United Motorsport is pleased to announce Haldex Gen 1 (MK4 R32 / MK1 TT) Software!
This software requires NO aftermarket haldex controller. This will turn your STOCK Haldex controller into a performance controller with a simple flash. NO need to change ANY hardware; and is port flashable at our dealers.
UM's Generation 1 Haldex software has hundreds of hours of calibration work and custom strategical control. It does not require any external devices to switch mode; this is all taken care of inside the software.
– PERFORMANCE MODE: When requesting the most performance from your car, our software passes more torque to the rear than ANY other controller. While still retaining drive-ability and keeping with in hardware limits.
– ECO MODE: While cruising our software decouples any drive to the rear, this creates better fuel economy while cruising.This decreases wear on an expensive non serviceable part.
– VARIABLE BRAKE DISTRIBUTION: While braking the software applies appropriate torque to the rear. This makes the car more stable in a hard braking situation. A MAJOR part of this control is vehicle speed, which prevents any binding of the drive train whilst steering at ANY low speeds(IE, trying to park the car.) This is also true of left foot braking, unlike stock.
Software is $699. Please contact us to make an appointment
This chart shows how much torque each version of the Gen1 controller is transferring to the rear wheels; it is torque vs gear.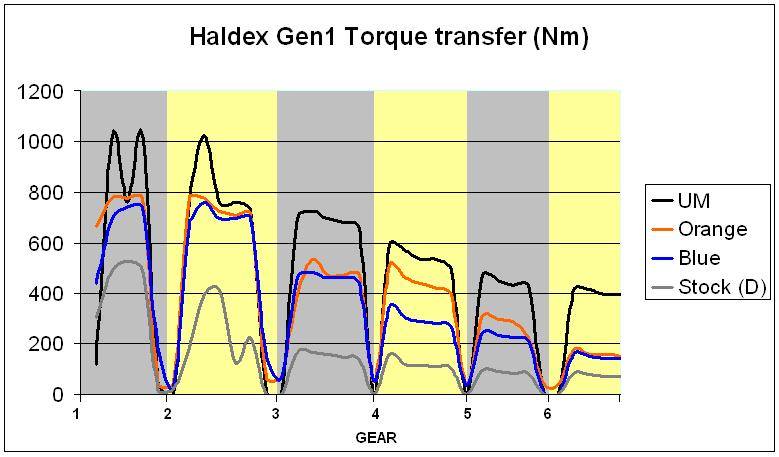 In first gear the peaks are created by wheel spin and our software increasing torque transfer. The dip that you notice is recovery from wheel spin. Also on entry into 2nd gear, as the clutch grabbed, this caused wheel spin; and our software reacted to it.
Demo of UM's software flashed on a stock Haldex Controller. UM's  software offers more torque transfer and faster reaction times compared to anything else on the market. No need for mode switching, or hardware installation. Everything can be done via software.